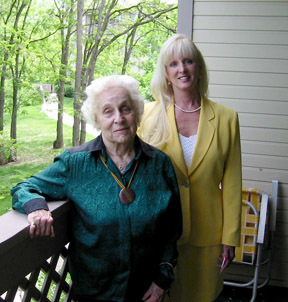 Moving Made Easy with Sandi Hewins, a Senior Real Estate Specialist, is an excellent first step in the decision to change your lifestyle.
You've worked, labored, and poured your heart and soul into YOUR house. The decisions made to sell your home are crucial. As a Senior Real Estate Specialist, I am dedicated to address the needs of home buyers and sellers age 50+. My knowledge and expertise counsel's clients age 50+ through major financial and lifestyle transitions involved in relocating, refinancing, or selling the family home. As a Senior Real Estate Specialist, I have specialized training, and use a customized approach to your situation and how your living situation fits into your overall plan. I receive regular updates concerning seniors, and am prepared to offer the options and information needed in making life changing decisions. I offer seniors relevant information on current trends in senior real estate transactions and have developed sensitivities to 50+ issues on priorities when counseling buyers and sellers, showing properties, and managing transactions.
Let me help you make sound decisions in your real estate transactions. As a Senior Real Estate Specialist, my dedication to Seniors is to give high-quality, dependable, and trustworthy service.
·
Extensive referral list of seniors
·
Certified Residential Specialist
·
Mortgage Loan Specialist
·
Top 1% in Colorado Real Estate
Excellent Service Makes A Comeback!